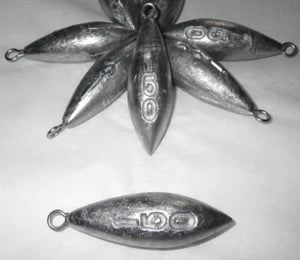 Select a Weight - Tournament Sinkers, 10 Pack
The same sinkers used in distance casting events across the USA. You get 10 sinkers (select weight above) for $26.00, plus shipping. Don't let your next fishing trip be hindered by too few sinkers in your tackle box. Use the sinkers, used by the Pros.
*This product ships separately.